Together we achieve more!
Freedom to train with the best
They say it takes both sides to build a bridge, and we certainly want to be that bridge for you which frees you from illnesses and helps you on your path of well-being. We started with a small team of 5 instructors qualified in teaching a unique combination of Iyengar and Patanjali Yoga, to become the best there is in the field today! Guided by Nital Raval's guidance, Biorhythm is a team experienced at conducting a variety of regular classes for Power Yoga, Traditional Yoga, and Aerial Yoga; body part focused sessions such as Belly Butt and Thigh, Spiritual Healing sessions such as Meditation, Pranayama, Therapy and Sound Healing. Our core philosophy is the help you heal with natural techniques. Our Aundh branch is fully equipped with the best-in-class instructors for Aerial Yoga and Yoga.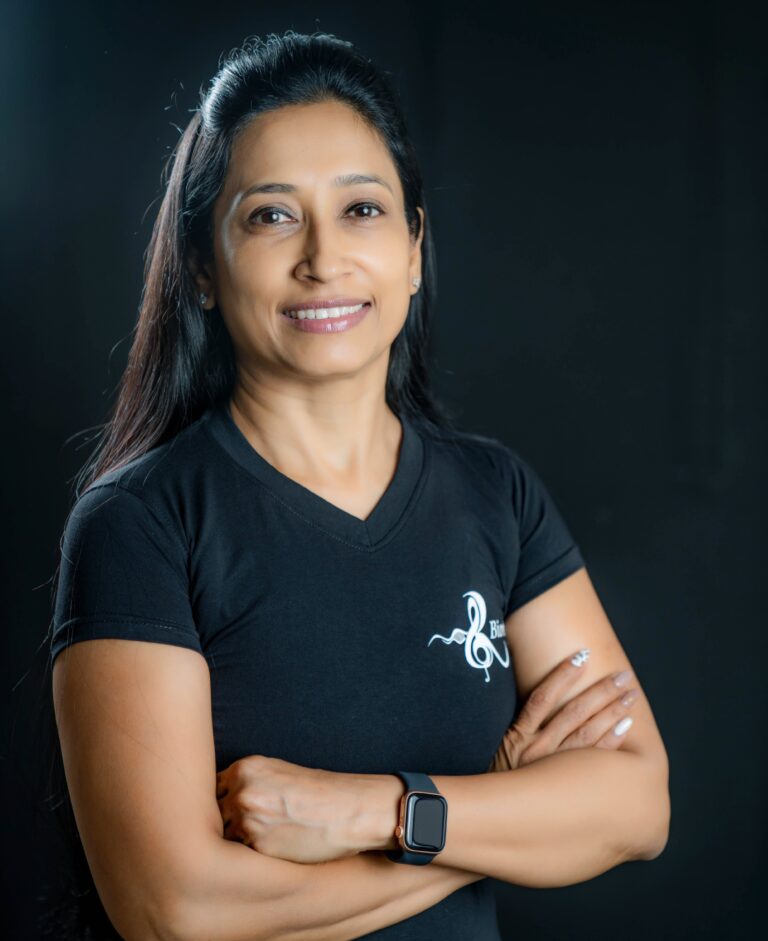 Nital Raval
Founder & CEO of Biorhythm India and Master Trainer Aerial Yoga
With years of experience and multiple certifications in the field of yoga from various institutions across the globe. Combining deep understanding of the muscle anatomy of the Human body along with Asanas performed in these various yogic techniques, working towards enhancing global physical and mental health one person at a time.
Certification: Aerial Yoga II Star trainer, Aerial Yoga Fundamental 1&2 trainer, Aerial Yoga 1 trainer, Aerial Yoga 2 trainer, Aerial Yoga Suspension Fitness 1 trainer, Aerial Yoga Suspension Fitness 2 trainer, Aerial Yoga Kids trainer, Aerial Yoga Restorative trainer, Aerial Yoga Pilates, Sound Healing Level 1 Instructor, Pantajali Yoga Certified Teacher, Isha Yoga and The Art of living Basic course Certification, Well trained with Iyengar Yoga Techniques, Focused Yoga workout development with deep muscle anatomical understanding, Therapy based recovery of Spine Patients.
Experience: 20 Years.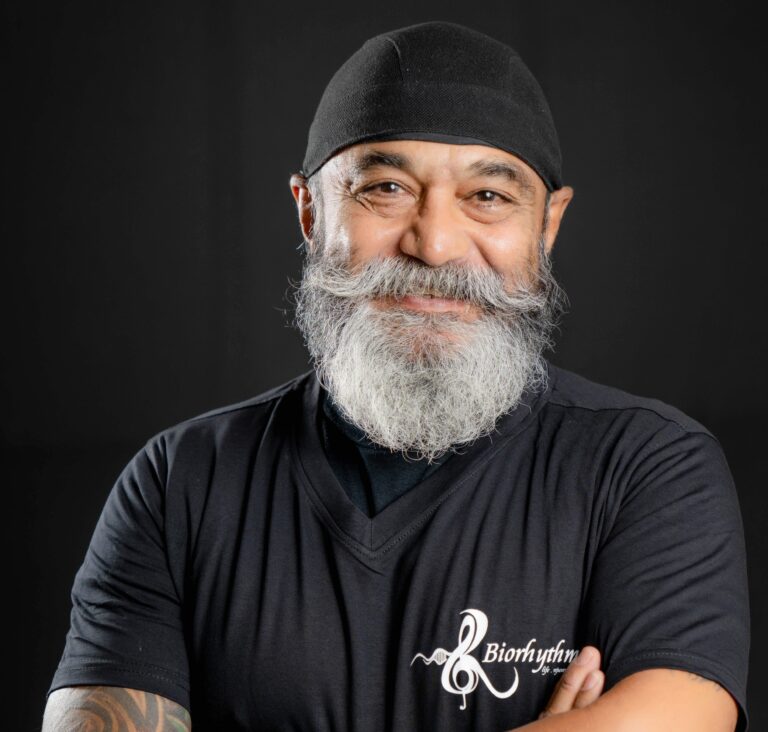 Dhirren Parmar
Trainer
A fashion designer by profession, he entered this field by accident.
He suffered a slip disk injury during workout and was recommended a surgery. He took his treatment from BKS Iyengar Yoga and was cured within 6 sessions of yoga training. This experience made him start teaching yoga and from the past 17 years, he has been teaching at various organisations.
Certification: BKS Iyengar Yoga
Expereince: 20 years.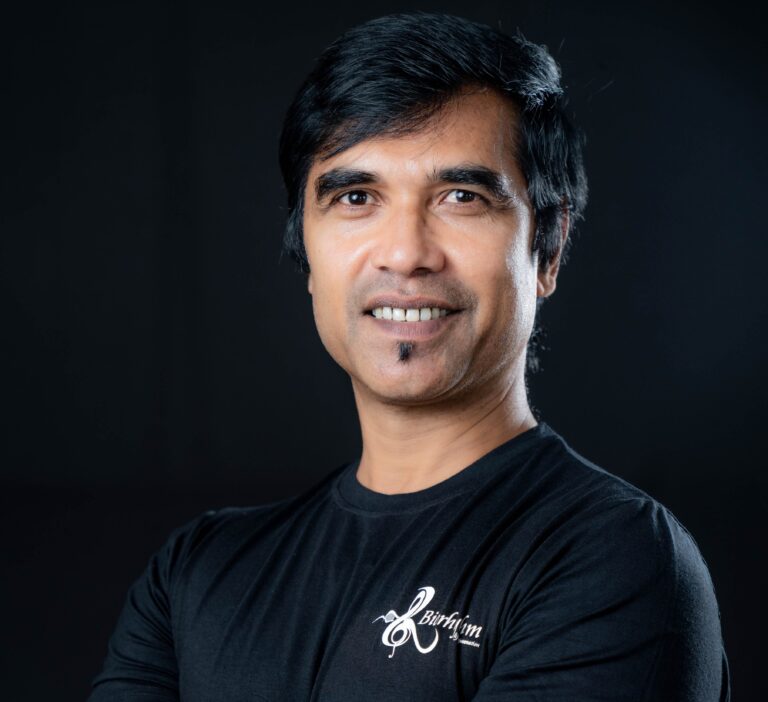 Dennis Alex
Trainer
Being passionate about fitness, he professionally started working in an renowned gym 12 years back. Since last 5 years he is with Biorhythm and one of the first Aerial Yoga trainers in India.
Certification: Aerial Yoga & Fitness
Experience: 15 years.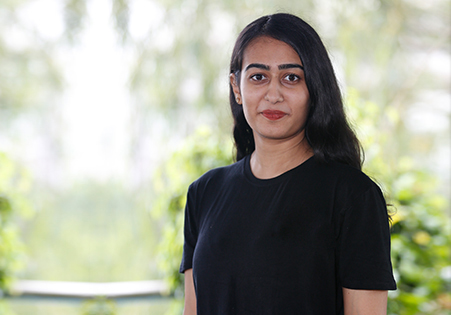 Dr. Namrata Bhatta
Physiotherapist by Profession
Certification: Aerial Yoga Trainer & Yoga trainer
Experience: 5 years.